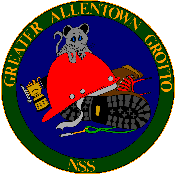 Home
Meetings
Calendar
Projects
News
History
Pack Rat Scat
Conservation
Caving Links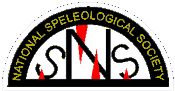 CAVE CONSERVATION
"Take nothing but pictures,
leave nothing but footprints (but only on established trails),
kill nothing but time"
| | |
| --- | --- |
| | A new gate was installed on McAllisterville Cave this Spring. The contact for the key remains the same. |
| | A great landowner reference distributed by the Cave Conservancy of the Virginias is Living on Karst: A Reference Guide for Landowners in Limestone Regions. This is a must for landowners in karst regions. |
| | J-4 in Center County, PA is closed until further notice. Please pass the information along. |
| | Mt. Rock Cave in Mifflin County, PA is now gated. Caving limitted to May 15 - September 15 and the Nittany Grotto is the keyholder and Greater Allentown Grotto has a copy. |
| | GAG holds a mutual fund. These funds are to be used for a cave conservation project sometime in the future. We hope that by planning ahead this will enable us to contribute in a way that we previously couldn't. |
Restricted Access Cave Lists - Below is a list of know closed or restricted caves in our area. As always, be respectful of landowner's wishes.
Cave Laws - Conservation is not just a good idea - it's the law.
The Federal Cave Protection Act of 1988
Pennsylvania Cave Protection Act
West Virginia Cave Protection Act